Location Details
You can find surf cams and surf reports here
Sumner Beach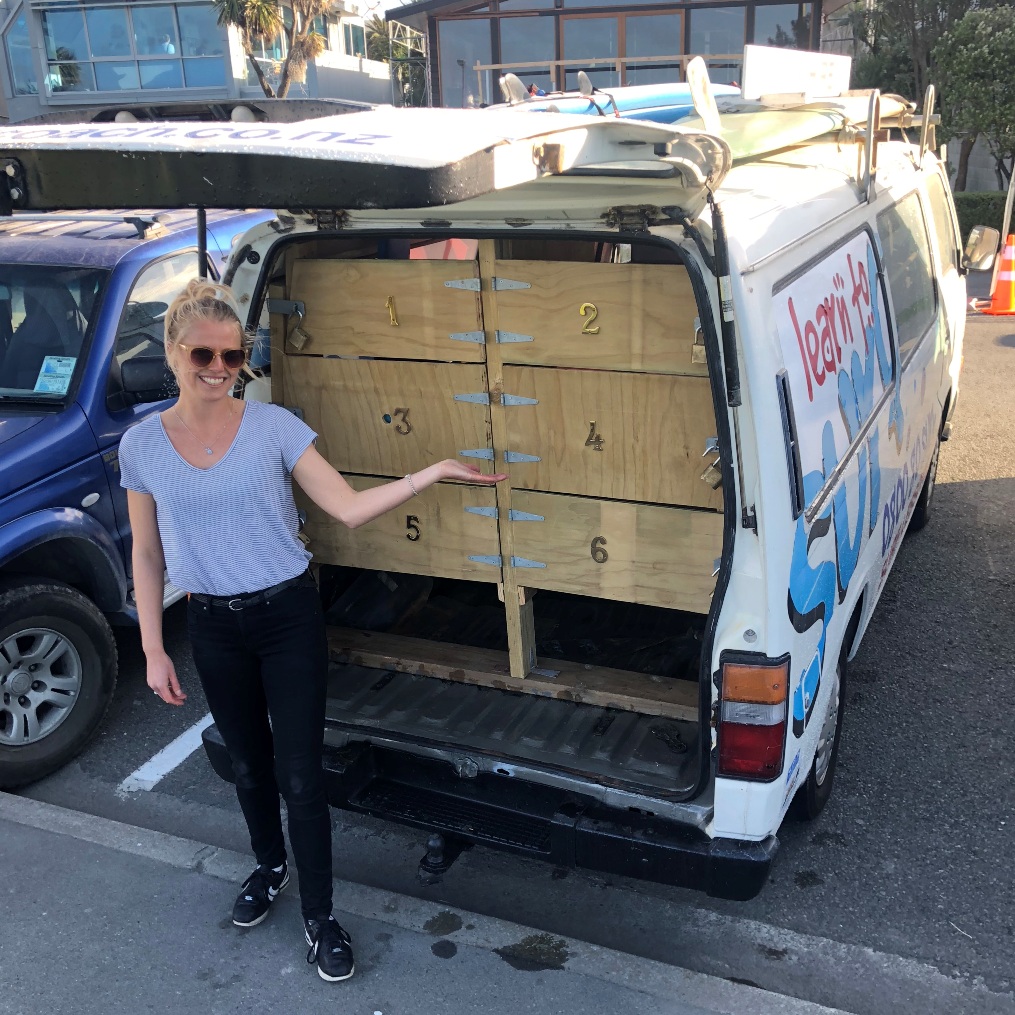 The original Surf Locker van parked beside Learn To Surf near the corner of Stoke St and Esplanade in Sumner.
6 boards and a variety of wetsuits available.
Scarborough Beach, Sumner's main beach is a great longboarding beach, suitable for surfers of all levels and ideal for beginners. Taylors Mistake Beach is near by too for more advanced surfers.
Take the Purple line bus to get to Sumner.
---